KN95 4-layer Disposable Non-Medical Mask with Breathable, Comfortable and 3D Design |Made of Non-Woven Fabric with Elastic Ear-loop |Individual Packed| Adult Size
Feature:
·        Adjustable Metal Strip
·        High Breathability & Effective Filtration
·        Comfortable Elastic Strip
·        4-layerPurifications
·        3DContour Design
·        Executive Standard: GB 2626-2019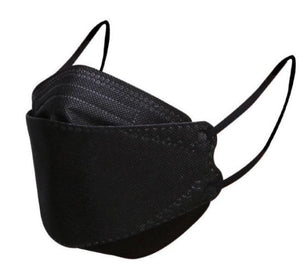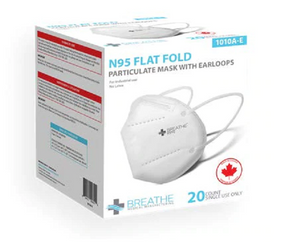 BREATHE N95 5-LAYER DISPOSABLE NON-MEDICAL MASK
Adjustable Metal Strip
High Breathability & Effective Filtration
Extra comfortable, flat earloops to fit all sizes
5-layer Purifications3D Contour Design
Canadian made electrostatic non-woven polypropylene fibers ensure maximum
filtration performance
Non-medical Disposable 3-ply Ear Loop Face Masks (50pc) Made in Canada - Adult Size
Disposable Mask With 3 Layers Folding Structure Design with Fluid Resistant Outer Layer.
Fluid Resistance Level 1 approved 80mm Hg.
Comfortable Ear-Loops and Design to Cover on Your Face for Long Time wearing.
Made In Canada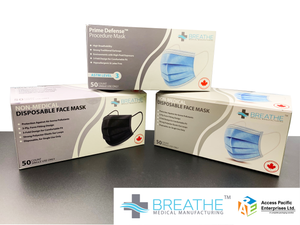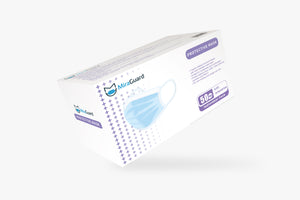 ASTM LEVEL 2 DISPOSABLE FACE MASK, 50PCS INDIVIDUALLY WRAPPED (KID SIZE)
Individually wrapped 3 layer children's masks.
Suitable for ages 3-12BFE >98% Procedure Level -ASTM Level 2.
All masks using the autoclave sterilization method, safe and healthy, with no chemical residues.
Health Canada Medical Device Establishment License. MDEL License Number: 14539